Voter Information
In 2022, the Pleasanton Unified School District was divided in into 5 Trustee areas. Each Trustee area includes both elementary and middle schools as well as parts of the catchment areas for the high schools.
District 5 in particular is shown in the below map and includes voters in the catchment areas for Hearst, Vintage Hills and Valley View Elementary schools, Pleasanton Middle School and both Amador and Foothill High Schools. The board must operate as a group of 5 members who have the best interests of the overall school district in mind so even if you look below and find you're not in my voting area I will still very much like your support and will take feedback from all PUSD residents.
Want to know if you live in my district and if I can earn your vote this November? Please use the PUSD address lookup tool or use the map below.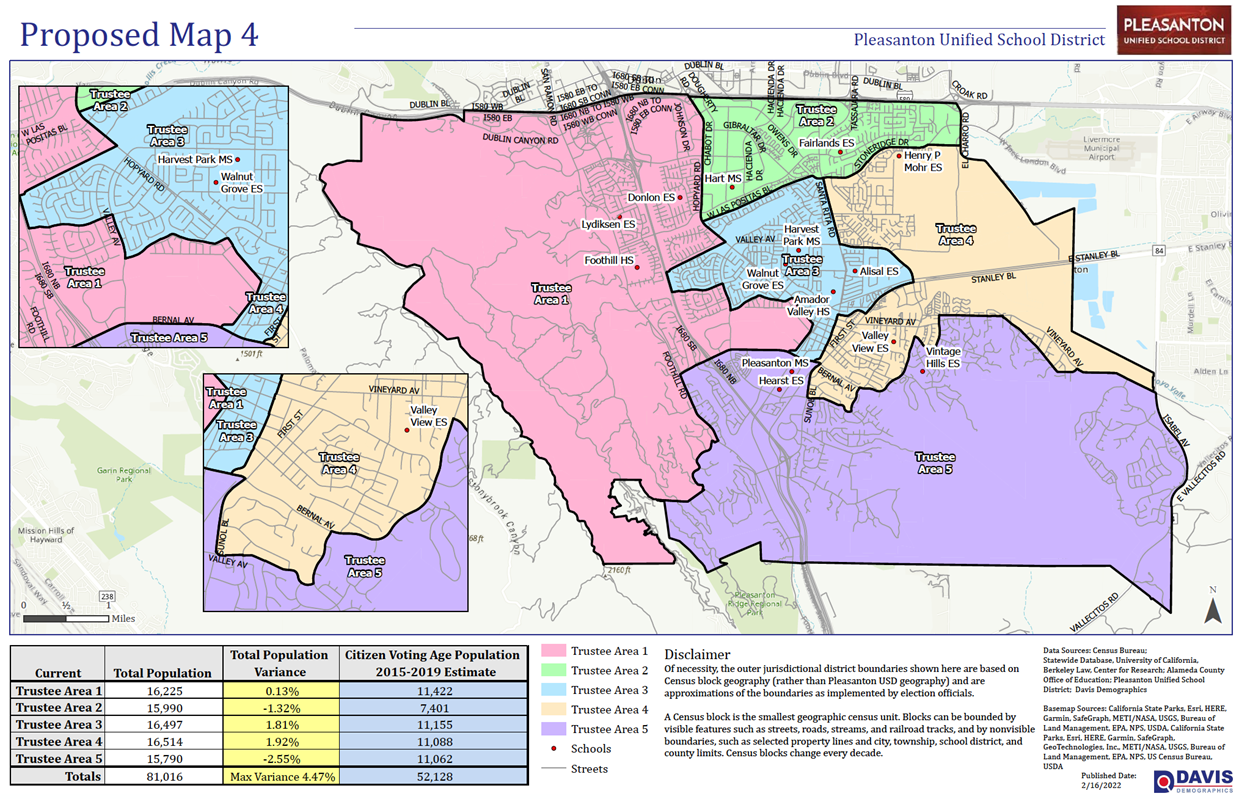 For more information on the PUSD districting please click here.
Here is a link to California's election information CA Secretary of State.
Below are some links to some free tools where you can verify your voter registration status, register to vote (online!), and request an absentee ballot.